This month really went fast! I had a blast: days out under the sun, Wicked musical at Helsinki, trip to East border of Finland for Viking Larp and my first trip to deeper in our near archipelago. I´ve lived here at south over ten years and never really have had a change to do that. Cottage in Iniö was beautiful and fishing fun! I´ll go there back soon!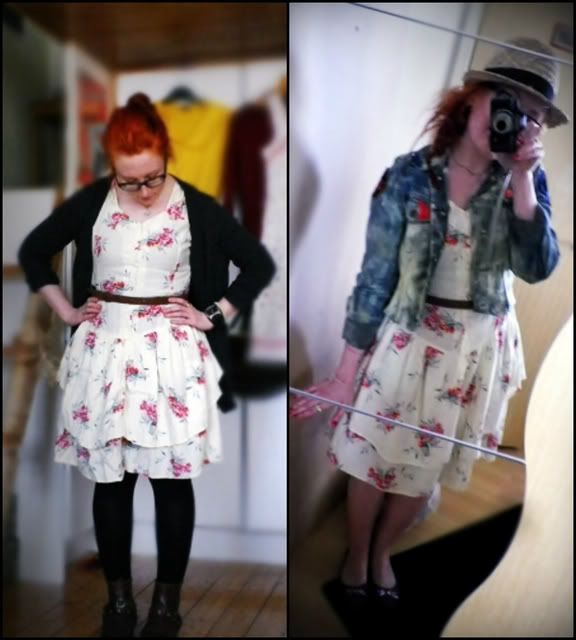 Yellow flower and white dress are 2ndhand findings (for 60´s and 80´s), last dress is my own made from childrens
Star Wars
-shirt and Gina Tricot tunic. Eko-fashion, FTW!
Most fav outfit is of course my characters dress (Kings mother) from that
Viking
/Iron age
live-action roleplay
:
Whole outfit is handmade from pure linen and wool. Fox muff is vintage, yule gift from Lore. Jewels were made from semi-precious stones, amber, copper and glass pearls.
-Oola.